How to use
If you experience difficulty with either installing or using the Addon, please download and install the new version of the Addon. Download new version
Install and Setup
After installing from Google Marketplace. Goto the Addon menu and run 'First time setup'. Until you complete this Addon will not work.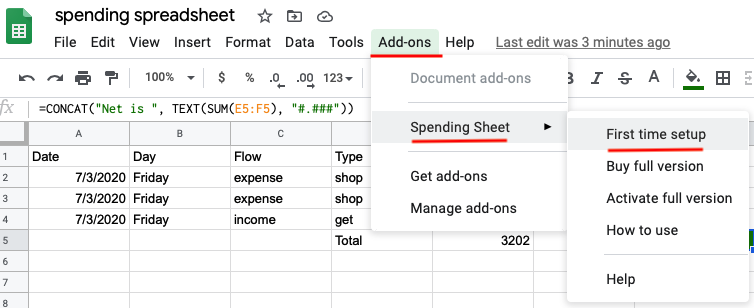 Create new income/expense entry
You can create entries for today or any future date for anticipated income or expense.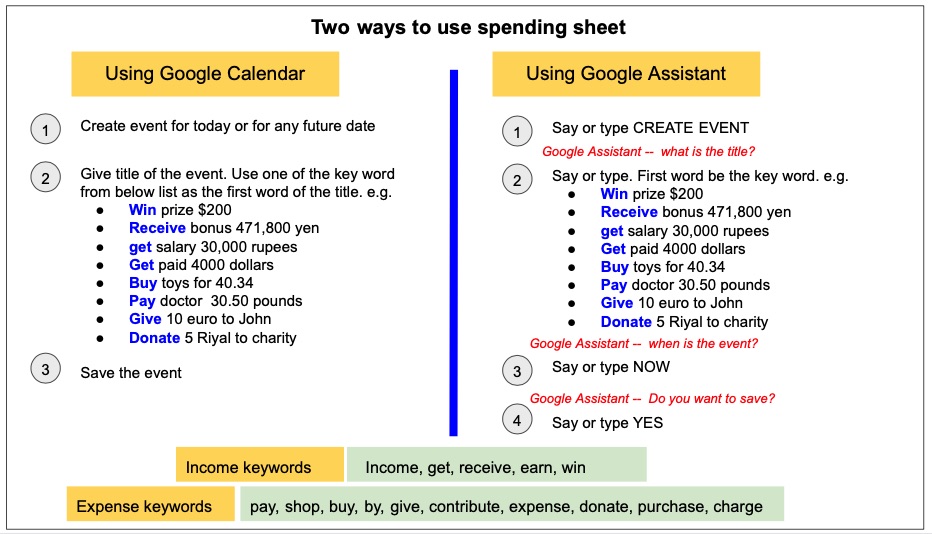 Create fyi entry
fyi entry is not included in calculating total income or expense. It is simply fyi. To create fyi entry use key work 'fyi' or 'note' as the first word e.g.
fyi pay cc 200.35
note payment to credit card 200.35
Remove entry
To remove an entry create event by using key word 'delete' or 'remove' followed by the row number that you want to remove from the sheet e.g.
remove 20
delete 6
Alternatively, select the row to delete in the sheet, click right mouse and select 'Delete row'
Full Version
Free version allow 10 entires. For most, it would suffice. However, to capture more entries purchase the full version from the Add-on menu.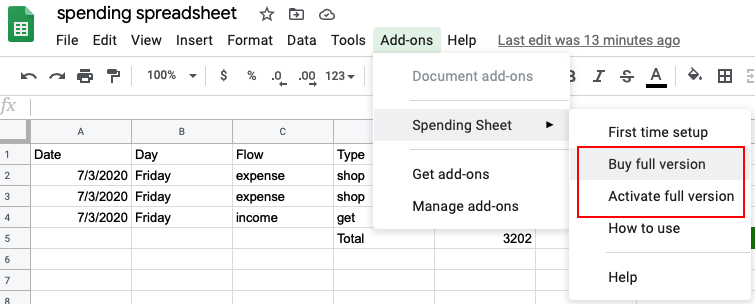 After you make the payment, you will receive an email from acloudpage@gmail.com with the activation code. Copy this activation code. Go to Add-on menu select 'Activate full version' and paste the activation code.
Main | Terms of Service, Privacy Policy, Warranties and Disclaimer | How to use